The Thoracic and Cardiovascular Surgeon Reports
Journal details
The Thoracic and Cardiovascular Surgeon Reports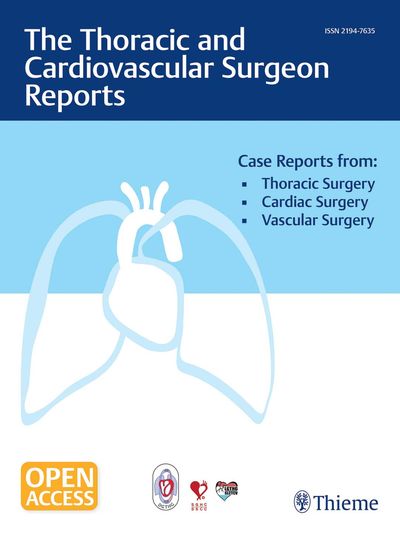 Publication model
Open Access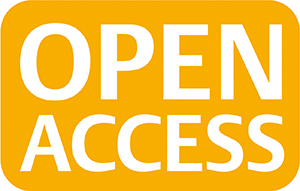 Journal scope
The Thoracic and Cardiovascular Surgeon Reports (TCS Reports) is an Open Access journal compiling case reports of great clinical relevance to thoracic and cardiovascular research, with particular emphasis on surgical implementation. TCS Reports welcomes contributions covering all aspects of the surgical and critical care of the chest, including anesthesia, cardiology, physiology and pathology.
Aims and Scope
To communicate unique or unusual cases encountered in association with the surgical treatment of heart, vessels and chest
To report new clinical approaches to therapeutic management of problems in thoracic, vascular, and cardiovascular surgery
To document specific clinical findings that may indicate new or alternative understandings of existing disease etiology and pathogenesis
To complement research findings and reviews published in the mother journal The Thoracic and Cardiovascular Surgeon
To promote greater exchange of information between the various specialties and sub-specialties related to thoracic and cardiovascular surgical care
All manuscripts submitted to TCS Reports undergo rigorous blind peer review. Supplementary material such as images and videos are encouraged for submission. As an Open Access publication, all articles in TCS Reports are freely available for all to read and download from Thieme E-Journals.
Abstracting and indexing:
ESCI, PubMed Central, Directory of Open Access Journals (DOAJ), Embase
The Thoracic and Cardiovascular Surgeon Reports requires that authors follow the ICMJE (International Committee of Medical Journal Editors) recommendations for the Conduct, Reporting, Editing, and Publication of Scholarly work in Medical Journals. More information can be found here: https://www.icmje.org
Reasons to publish
Web-based manuscript submission
Rigorous peer-review by leading specialists
Select Crowd Review option
High-quality editorial services
Complete online access to all published articles
Open Access publishing available, CC BY-NC-ND and/or CC BY license
Listing in major indexing and abstracting services
International editorial board