Journal details
RöFo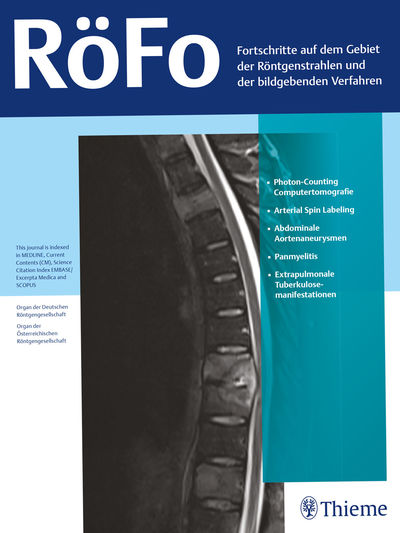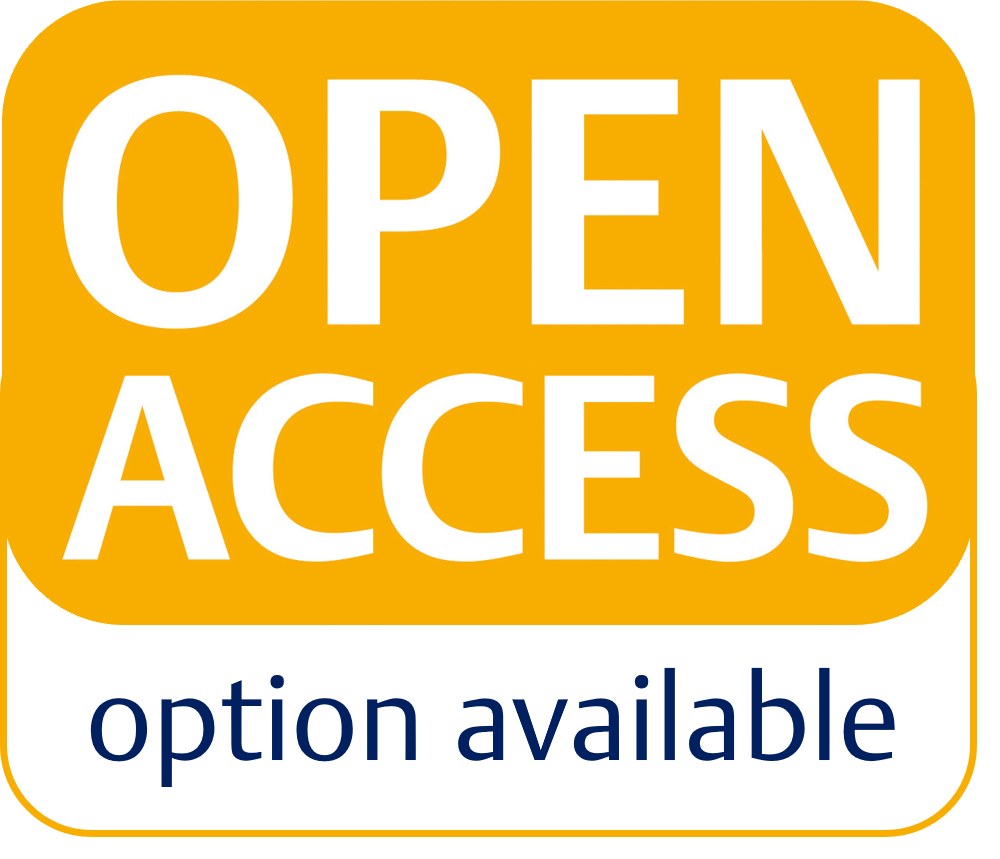 Journal scope
Visit the journal website for Author Instructions and more

Official Journal of the German Radiological Society (DRG)
Official Journal of the Austrian Radiological Society (ÖRG)
RöFo – Fortschritte auf dem Gebiet der Röntgenstrahlen und der bildgebenden Verfahren (in English: "RöFo - Advances in the field of X-rays and medical imaging") publishes scientific original articles, reviews and case reports from the field of radiology and other modalities in medical imaging. Only papers that have not yet been published and that have not been simultaneously offered to another journal for publication can be submitted. All submitted papers are subject to careful peer review.
Founded in 1896 – about 1 year after the discovery of X-rays by C.W. Röntgen – RöFo looks back on more than 125 years of experience as the most important publication medium in German-speaking radiology. It is thus one of the oldest radiological journals and successfully manages to combine long continuity with the demand for scientific publishing at an international level. Due to its central place in the publishing program, RöFo provided the basis for today's comprehensive and successful radiology portfolio at Georg Thieme Verlag.
RöFo is particularly closely associated with the history of the radiological societies in Germany and Austria. It is the Official Journal of the German and Austrian Radiological Society. Members of the German Radiological Society receive the journal as part of their membership. With its scientific core section and the society's news section, RöFo provides a forum for the monthly exchange of content and messages from the radiology community in the German-speaking world.
Key points
Always up to date – the current state of radiology in clinics and practice in selected original articles.
"Rapid Communication" – forum for interesting new technical developments. Your opportunity for current and international publication of your research results.
Special case reports – in every issue the section "The interesting case".
News around the subject – your society news from DRG and ÖRG, plus event calendar withcourses and congresses.
eFirst – citable online publication before release of the print version.
Special features
A special issue of RöFo is published annually to coincide with the German X-ray Congress.