Journal details
Hämostaseologie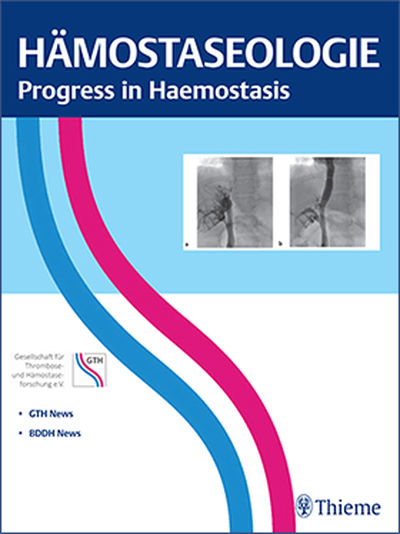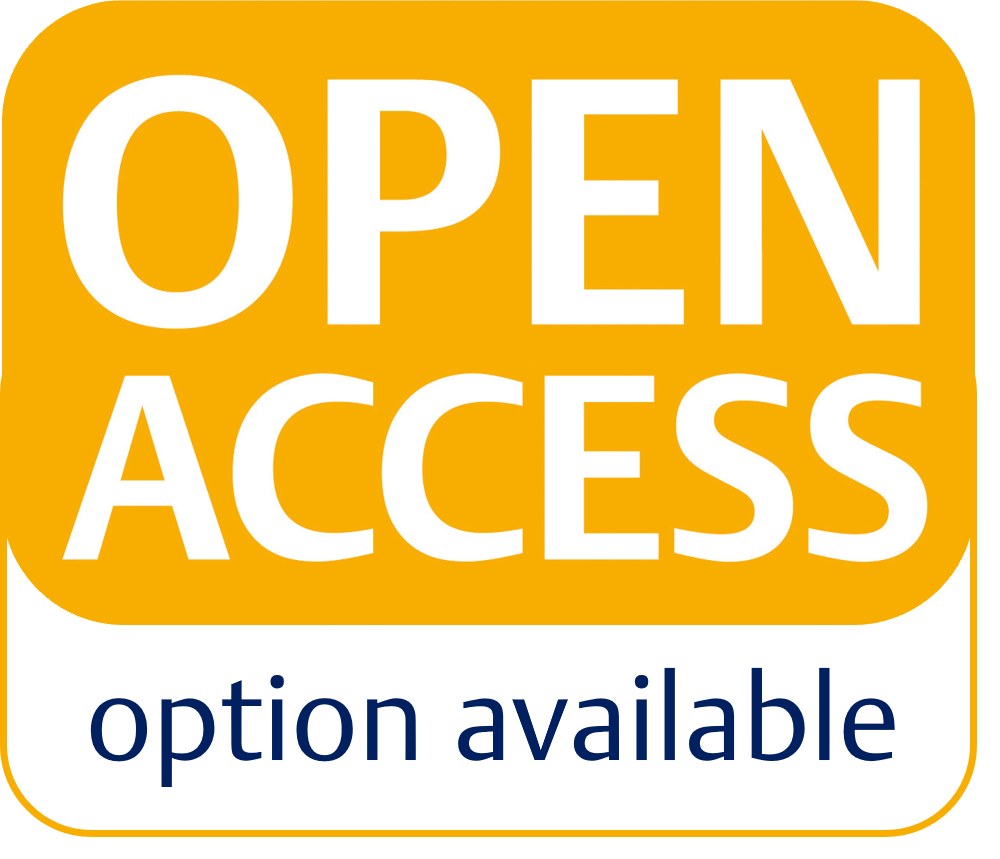 Journal scope
Hämostaseologie - Progress in Haemostasis is an official organ of the Society for Thrombosis and Haemostasis Research (Gesellschaft für Thrombose- und Hämostaseforschung e.V., GTH). The journal publishes state-of-the-art reviews and original work in basic and clinical research covering the broad area of thrombosis & hemostasis and vascular biology & vascular medicine, including translational research.

Scope & Publication Formats
The focus of the journal is on congenital and acquired hemorrhagic and thromboembolic disorders, their diagnosis, treatment, and prevention. In addition to reviews or original communications, categories include highlight articles and commentaries on hot topics, brief illustrated case studies (images in thrombosis & haemostasis), guideline & GTH position papers, reports of GTH working groups, case reports, letters to the editor, announcements, and GTH news. Thus, Hämostaseologie - Progress in Haemostasis provides an interdisciplinary forum to the community of clinicians, physician-scientists and cell biologists to exchange and discuss information and ideas. Invited review articles on key topics presented in plenary sessions or state-of-the-art lectures at the Annual GTH Meeting complete the spectrum of papers that are published in the traditional congress edition (issue 1 of each year).

Brief History
The journal was established in 1981 when the GTH was founded. In its early years, papers were published in German which is still reflected by the title Hämostaseologie (that literally translates into science of hemostasis). Former editors include R. Marx (Munich), E. Deutsch (Vienna), H.G. Lasch (Gießen), K. Lechner (Vienna), R. Schneppenheim (Hamburg), B. Lämmle (Bern), W. Schramm (Munich), H.D. Bruhn (Kiel), C. Mannhalter (Vienna), and R. Scharf (Düsseldorf).
Abstracting and indexing:
Medline, Scopus, EMBASE/Excerpta Medica, Science Citation Index Expanded (SciSearch), CNKI Scholar, Journal Citation Reports/Science Edition, EBSCO, ProQuest
Reasons to publish
Web-based manuscript submission
Rigorous peer-review by leading specialists
High-quality editorial services
Complete online access to all published articles
Open Access publishing available (CC BY-NC-ND or CC BY license)
Listing in major indexing and abstracting services
International editorial board (DACH)