European Journal of General Dentistry
Journal details
European Journal of General Dentistry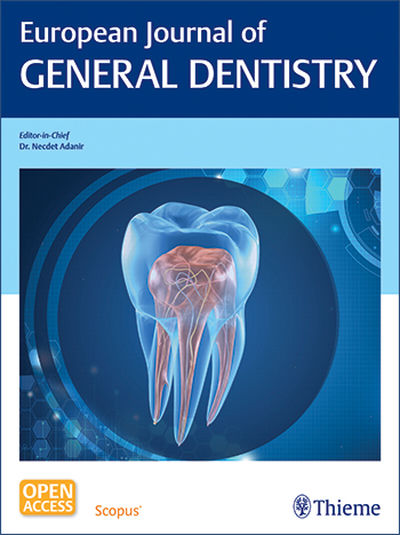 Publication model
Open Access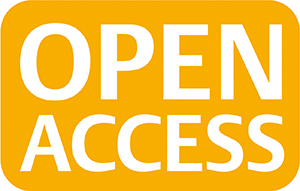 Journal scope
For further information about how to submit a manuscript to the European Journal of General Dentistry, including details about the publication fee, please see the author instructions.
The European Journal of General Dentistry (Eur J Gen Dent) is a peer-reviewed, international, scientific journal published in accordance with independent, unbiased, and double-blinded peer-review principles. The journal allows free access (Open Access) to its contents and permits authors to self-archive the final accepted version of the articles on any OAI-compliant institutional/subject-based repository.

The European Journal of General Dentistry encourages submissions from all authors throughout the world. All manuscripts must comply with the Instructions to Authors. The following articles will be considered for publication: Editorials, Original Articles, Reviews, Brief Report, Case Report, and Letters to the Editor in field of General Dentistry. Submitted manuscripts must not have been published, accepted for publication or be under consideration elsewhere. Investigation on human subjects should conform to the guidelines noted in the World Health Organization Chronicle 1976; 30: 360-362. All articles will be critically reviewed by the Editor and invited referees within 3 weeks. Authors are requested to submit their articles at www.manuscriptmanager.net/ejgd.
Abstracting and indexing:
SCOPUS, EBSCO, ProQuest, Google Scholar
European Journal of General Dentistry requires that authors follow the ICMJE (International Committee of Medical Journal Editors) recommendations for the Conduct, Reporting, Editing, and Publication of Scholarly work in Medical Journals. More information can be found here: https://www.icmje.org
The copyright of the content is with the author.