Journal details
Brazilian Neurosurgery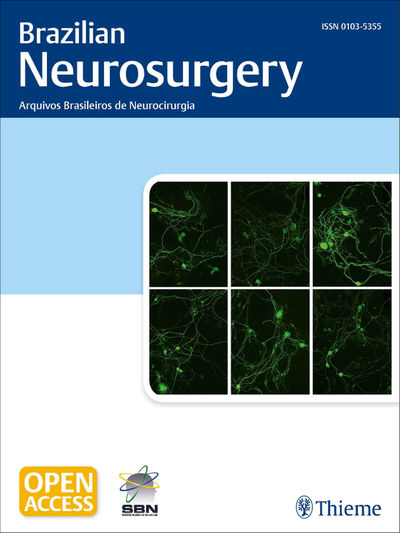 Publication model
Open Access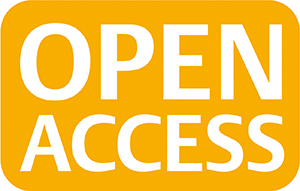 Journal scope
Brazilian Neurosurgery is the official journal for the Brazilian Society of Neurosurgery and the Portuguese Language Neurosurgery Societies. Established in 1982, it went online in 1999 and publishes original scientific works in neurosurgery and related fields. This journal is Open Access, and after publishing, authors can self-archive the final version of their article on any OA-compliant institutional/subject-based repository. Papers are published in English only with abstracts written in both English and Portuguese, and can be submitted online using the Editorial Manager system. The journal publishes four times per year.


The Brazilian Society of Neurosurgery is an association of Brazilian neurosurgeons that was founded in 1957. The society has over 2,000 members and is the third largest neurosurgical society in the world. The Brazilian Society of Neurosurgery's main goals are to respect medical and professional ethics codes, be strongly committed to neurosurgeons' needs, and have a pro-active attitude. The society is a reference entity in the defense of Brazilian neurosurgeons focusing on the propagation of knowledge in neurosurgery.
For Author Instructions in Portuguese, please click here.


Abstracting and indexing:
Emerging Sources Citation Index (ESCI), Directory of Open Access Journals (DOAJ), LILACS and LILACS-Express (Latin-American and Caribbean Center on Health Sciences Information), and Latindex (Regional Cooperative Online Information System for Scholary Journals from Latin America, the Caribbean, Spain and Portugal), EBSCO, Embase, ProQuest
Brazilian Neurosurgery requires that authors follow the ICMJE (International Committee of Medical Journal Editors) recommendations for the Conduct, Reporting, Editing, and Publication of Scholarly work in Medical Journals. More information can be found here: https://www.icmje.org
Reasons to publish
No Article Processing Charge (APC)
Complete online access to all published articles
Web-based manuscript submission
High-quality editorial services