American Journal of Perinatology Reports
Journal details
American Journal of Perinatology Reports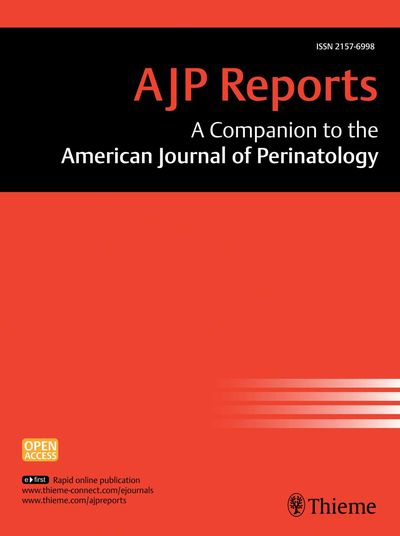 Publication model
Open Access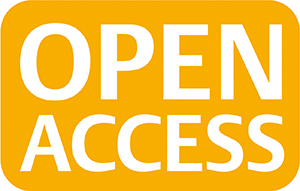 Journal scope
AJP Reports is an essential resource for those seeking a deeper insight into the pathology and treatment of a range of diseases and conditions in this field. It publishes case reports in the fields of neonatology and maternal/fetal medicine. A broad spectrum of cases is covered in each issue, ensuring that American Journal of Perinatology is an open-access companion journal to the AJP Reports 
Aims and Scope
To report rare or exceptional cases in neonatology or maternal/fetal medicine of wider interest to those working in the field.
To present new clinical approaches to managing the treatment of problems in neonatology and obstetrics.
To document specific clinical findings that may indicate new or alternative understandings of existing disease etiology and pathogenesis.
To complement the research findings and reviews published in American Journal of Perinatology with clinical data and cases.
To promote greater exchange of information between the various specialties and sub-specialties related to neonatology and maternal/fetal medicine.
All articles in AJP Reports undergo rigorous blind peer review. As an Open Access publication, all articles in AJP Reports are made freely available for all to read and download from Thieme E-Journals. For information about how to submit a manuscript to AJP Reports, including details about the publication fee, please see the author instructions.
Abstracting and indexing:
DOAJ, Embase, ESCI, PubMed Central, Scopus, EBSCO, ProQuest
AJP Reports requires that authors follow the ICMJE (International Committee of Medical Journal Editors) recommendations for the Conduct, Reporting, Editing, and Publication of Scholarly work in Medical Journals. More information can be found here: https://www.icmje.org
Reasons to publish
Web-based manuscript submission
High-quality editorial services
CC BY-NC-ND or CC BY license
Complete online access to all published articles
Rigorous blind peer review by leading specialists
Listing in major indexing and abstracting services
Option for accepted manuscripts to be published online within hours