Journal details
ACI Open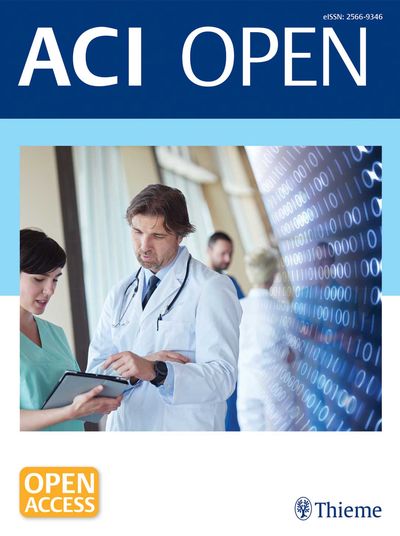 Publication model
Open Access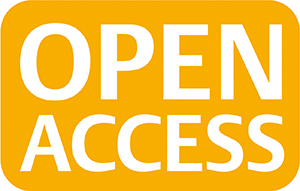 Journal scope
ACI Open is an Open Access companion journal to Applied Clinical Informatics (ACI). It publishes manuscripts in the field of clinical informatics including clinical information systems (including electronic medical records and systems, personal health records, physician/provider order entry, electronic prescribing, clinical decision support, nursing information systems, patient scheduling and tracking tools, lab information systems, radiology information systems, PACS, GP information systems), mobile health applications, administrative and management systems, eHealth systems, information technology development, deployment, usability, and evaluation, socio-technical aspects of information technology and health IT training.

ACI Open is open for submission via https://mc.manuscriptcentral.com/aciopen.

As an Open Access publication, all articles in ACI Open are made freely available for all to read and download from Thieme E-Journals.
Abstracting and indexing:
EBSCO, ProQuest
ACI Open requires that authors follow the ICMJE (International Committee of Medical Journal Editors) recommendations for the Conduct, Reporting, Editing, and Publication of Scholarly work in Medical Journals. More information can be found here: https://www.icmje.org
Reasons to publish
Web-based manuscript submission
Rigorous peer-review by leading specialists
Option for accepted manuscripts to be published online within hours
High-quality editorial services
Complete online access to all published articles
Listing in indexing and abstracting services